I remember dreams… oh how reachable they seemed!
I would stand on stages and form into other people to the amazement of others, I would fall in love with a man and experience a love that I'd only ever known of in dreams.
I would travel the world like it was a piece of cake and soak myself up in all the beauty I encountered and which surrounded me. That feeling of achieving dreams was like being at the top of a roller-coaster when you're about to go down the first big drop, the anticipation making your heart beat so fast! Then as you go your breath is literally taken away, it's like you discover how to breathe all over again, the excitement captivates you completely.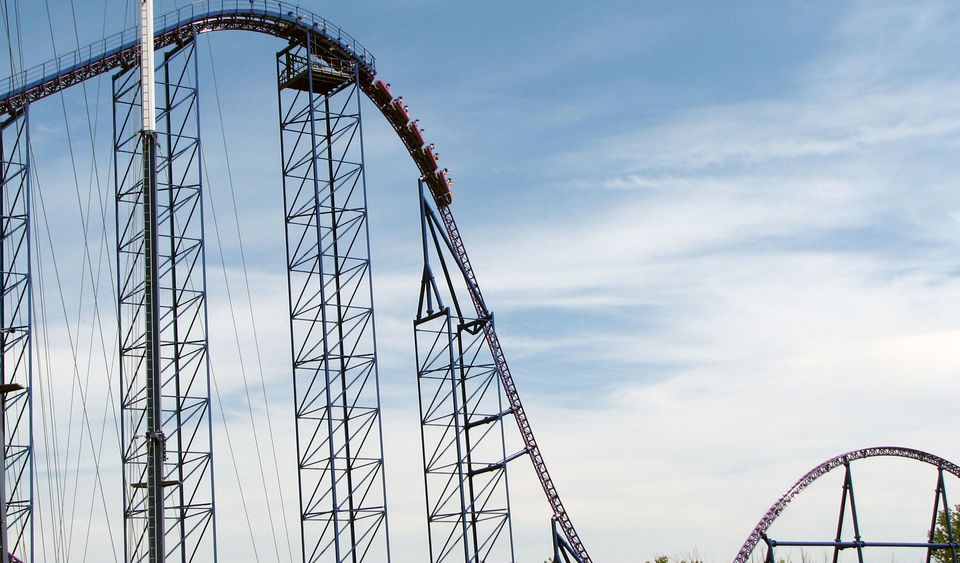 You might wonder why I am romantically ranting on about dreams. But the realisation of growing older and having my mental health and self-loathing take so much from me has permanently changed my dreams over the years. Where I once dreamt of doing something I love I now only dream for enough money to get by and a job that doesn't make me entertain my passing suicidal thoughts. I do not dream for true love but attempting to renew that love for myself. I no longer dream of travel but the chance to actually move out of my parents house and to call some place my own.
My ultimate dream has become to be able to yearn for more again without the feeling of impending doom, which is similar to that roller-coaster but no thrill or joy… you stand on top of a mountain and beautiful as it may seem you worry the leap, the drop might kill you, so instead of jumping you just stand still only dreaming of that confidence to one day jump.
The reason I write this is over the years so many have said 'Go for it!', 'What have you got to lose?' or maybe commented on a lack of desire and drive to go after what you want. But it's not that myself or others who struggle don't want to pursue our dreams but when your mind and emotions can be so fragile there is so much more at stake than a simple chance of failure or rejection, it's the idea that you might fall off that cliff of which you tried so hard to climb and this time you won't be able to get back up. This time you will be another lost soul who couldn't hack it anymore.


However bleak this may seem I personally do see a bright future for myself and I do start to dream and yearn again but it's slower for me, I tread carefully, this journey much like the one I started last year is one of self-discovery, discovering the lost parts of who I was and helping form the person I am becoming.
I am not a victim or someone asking to be pitied but I am merely trying to show another insight into the things many people won't or don't want to talk about.
If you can chase a dream then do it but if you don't feel strong enough yet there is no shame, just don't stop dreaming as dreams create hope and hope is part of what keeps us alive.